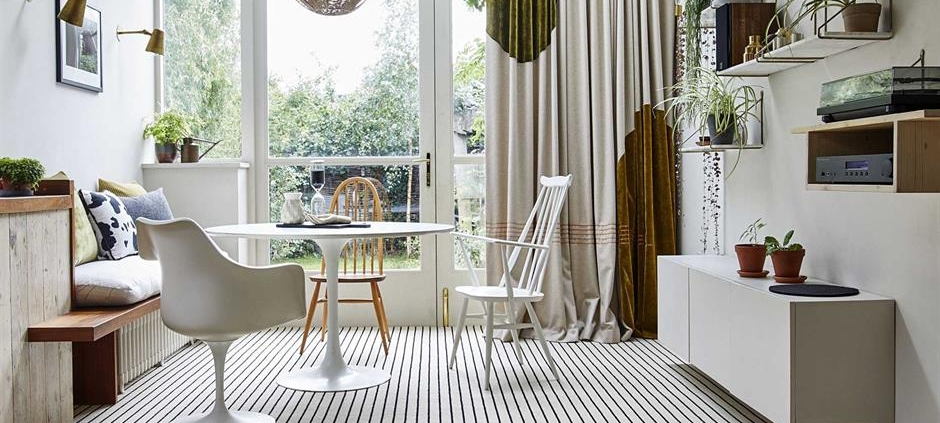 In fashion, a trend is a style, colour, material, or shape that is popular for a season and may have a long-term impact on the market. Like fashion, interior design trends were influenced by culture & current events. Designers and architects must conduct extensive research and observation to determine the direction of current trends or which styles, materials, & colours will appeal to buyers in the coming season.
What Is A Design Trend?
One of the most important aspects of interior design is the trend. A trend is the thread that connects all of the design elements & provides the project its fundamental character. Thus, interior design tools and applications are extensively discussed and demonstrated. Interior design ideas have shifted dramatically in the previous decade, with magazines or popular fashion channels seemingly dictating the latest trends. Read also Eco-Friendly Interior Design.
1. Warm Colors
Colors are vital in interior design that are always relevant in current trends. Colors may make and break any designs, as they elicit feelings in those who will use the area. Colors should complement the look, design, or feel of the property to be trendy. Before, warm hues were replaced with chilly colours like purple.
Warm colours are making a significant comeback in 2022. While red is the season's hue, all shades of red, orange, and tangerine will be hot in 2022. This year's earthy tones are more browns and beiges. Unlike last season, when grey was a popular neutral, this season beige and warm colours are taking over.
2. Curves Replace Lines
Curves & smooth edges create a cosy and relaxed atmosphere. Modern home design ideas have replaced boxy edges & clear lines with organic, appealing designs. Trends for 2022 include puffy sofas and soft chairs, circular furniture, artwork, mirrors, and also more.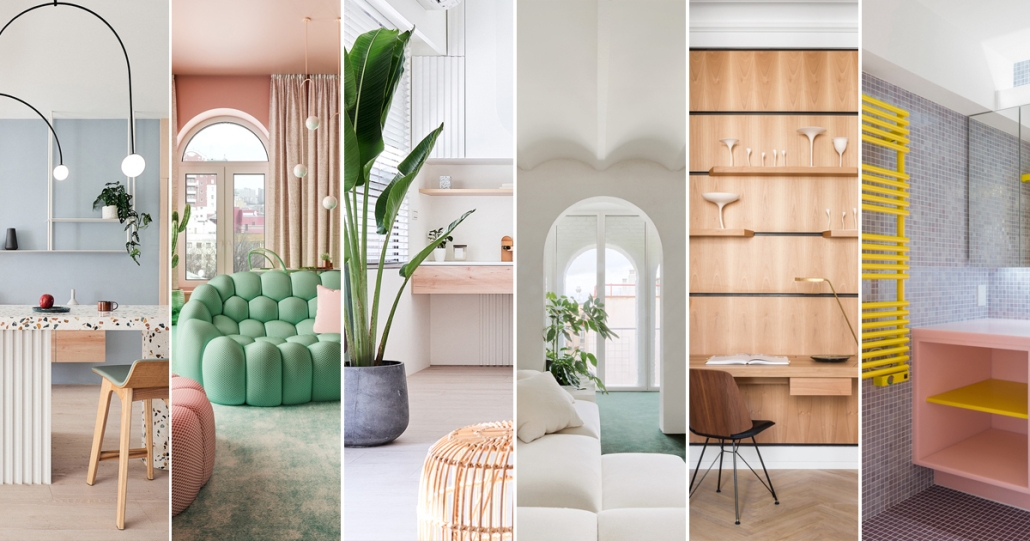 3. Bold Wallpaper
Bold wallpaper are hitting the walls everywhere, whether it's in the living room, bedroom, or conference room. Previously utilised as a fascinating variation, it is now bolder and much more decorative. The current interior design ideas consider wallpaper as a form of art. A wide range of wallpaper prints can help to embrace the interior decorating ideas of 2022.
4. Ceilings
Statement ceilings are now a part of current design trends. Bold colours, mirrors, and ceiling art can transform both residential or commercial settings. This current interior design concept adds a fun and unique touch to the environment.
5. Indoor Nature
People are gravitating towards warm tones & natural materials in interior design trends. Natural materials, whether real or faux, are all in high demand since they provide a pure and natural look to your area.
Natural wood is now ubiquitous, from flooring to worktops to accent decor to cabinetry. This current interior design idea is also addressed by stones like marble, granite, & pebble. Consumers and designers alike are adopting recycled and handcrafted goods as a proof of their eco-friendly design approach. Bringing nature within is one of the top interior design concepts for 2022.
6. Monochromatic Palette
Stylish black & white finishes are the newest interior design ideas. This season's trends include black lighting, furniture details, window frames, or finishes. Scandinavian design styles may have introduced black & white patterns, prints, ornamental objects, and accessories, but they are here to stay.
For a trendy design style, paint the walls black and contrast the dark tint with brilliant white furnishings. These dramatic monotone components can be utilised in any decor.
https://www.homeyhomedesign.com/wp-content/uploads/2022/04/aa2ca5d9-883f-4d12-8fdb-2fa13bc6d1b5-Carpetright-House-Beautiful-Portobello-Carpet-In-Riverside-designsecrets.jpg
625
940
homedesigner
https://www.homeyhomedesign.com/wp-content/uploads/2022/04/Screenshot_208-removebg-preview.png
homedesigner
2022-04-05 09:47:33
2022-04-05 12:46:35
Ideas For 2022 Interior Design