This years budget for Christmas decor is nil. No budget is a great starting point and inspires the best design. Money can buy anything, but its not necessary. I was inspired by a wreath in the good old Pottery Barn catalog and decided to rework an existing wreath to make my own.
Of course no body does it better than Pottery Barn but here's my attempt to come close. Fake green Christmas wreaths can be purchased relatively inexpensively at Hobby Lobby or other craft stores. I've had mine for years and its stood the test of time. In years past I have just wrapped it in white lights put a bow on it and hung it out side. This year I want to combine the two.
Start by wrapping your wreath with lights (preferably working ones!) ;). Then fluff up your branches. I also added my bow at this point too, before placing my bulbs.
Next, choose your balls/bulbs (my hubby and I can't decide which is the correct terminology for these orby sparkly things). Any color scheme would work, but I'm a sucker for the classic red/silver combo. These bulbs/balls were found earlier in the season at Goodwill and I tucked them away for just such a project. Be mindful of where you are going to place your wreath. If it has to stand up to harsh elements you may want to consider plastic ornaments. Lay out your balls/bulbs in the pattern/design you want first.
Now you need to decide how you want to attach them. Wiring might be best after hot gluing their little caps firmly in place. Because I didn't have wire on hand (what kind of a crafter am I anyways) I used hot glue. Assuming you don't have the kind of lights that last forever, you have to be extra careful with your ornament placement. (You want to be able to pull off the lights later, if need be). Don't let your glue touch your wires either! Run glue around the top of the ornament and push firmly in place.
Here's the final product going for a test run on the front door. I'm planning on waiting until after Thanksgiving to keep it up, once I finish with the front porch decor.
Tonight we are putting up our Christmas tree and working on a few more projects I hope to share with you later!
-Jody
I'm linking up here: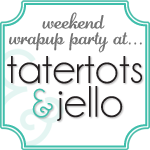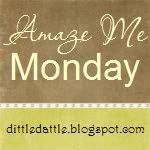 http://typeadecorating.blogspot.com/
b